Your End-to-End Data Collection and Assessment Platform with real-time visualization of individuals and teams against Organizational Models.
Build real-time, objective, friendlier and smarter assessments with TalEction. Together, we can radically improve the way you discover, explore and change the way you design and build optimised organizations.
15+
Different assessment types
Based on how well the individual or team cover the model - a plan will be put in place to change or increase that coverage.

From a user perspective, running Assessments involve the activities as given in below User Journey.

1. Create a Account: Create an Account (and user) by clicking on below button; payable service.
2. Build Twins: Build up the Digital Twins for the group of individuals (self-service).
3. Group Individuals: All individuals share their Digital Twin with assessment owner - create Group.
4. Select Model: Select the Organizational Model to use for the Assessment and run Visualization.
5. Change Plan: Identify the Gap between actual and desired and develop change plan to close that Gap.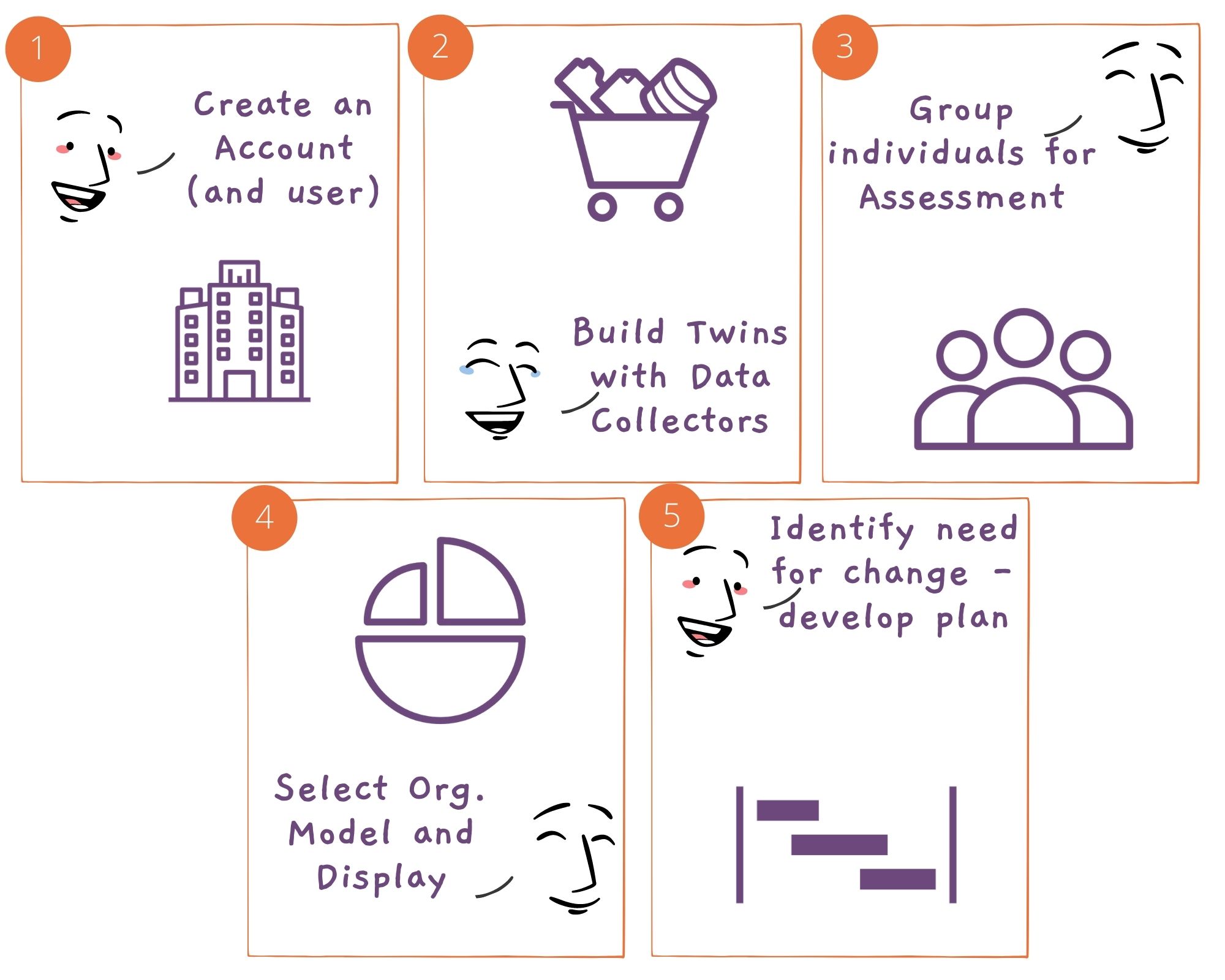 Do you want to see how this works in real life: Create an Account Now.

Create Account

The question is how the team covers the model and how that maps up against the organizations needs (baseline). Based on that a Development Plan should be put in place to align the group with the best-practice coverage.
You should regularly Re-Run the assessments on the group (creates new milestones) to see if the development plan has had the desired effect (against baseline) and adjust accordingly.


Screen shots from the Assessment functionality of the TalEction platform.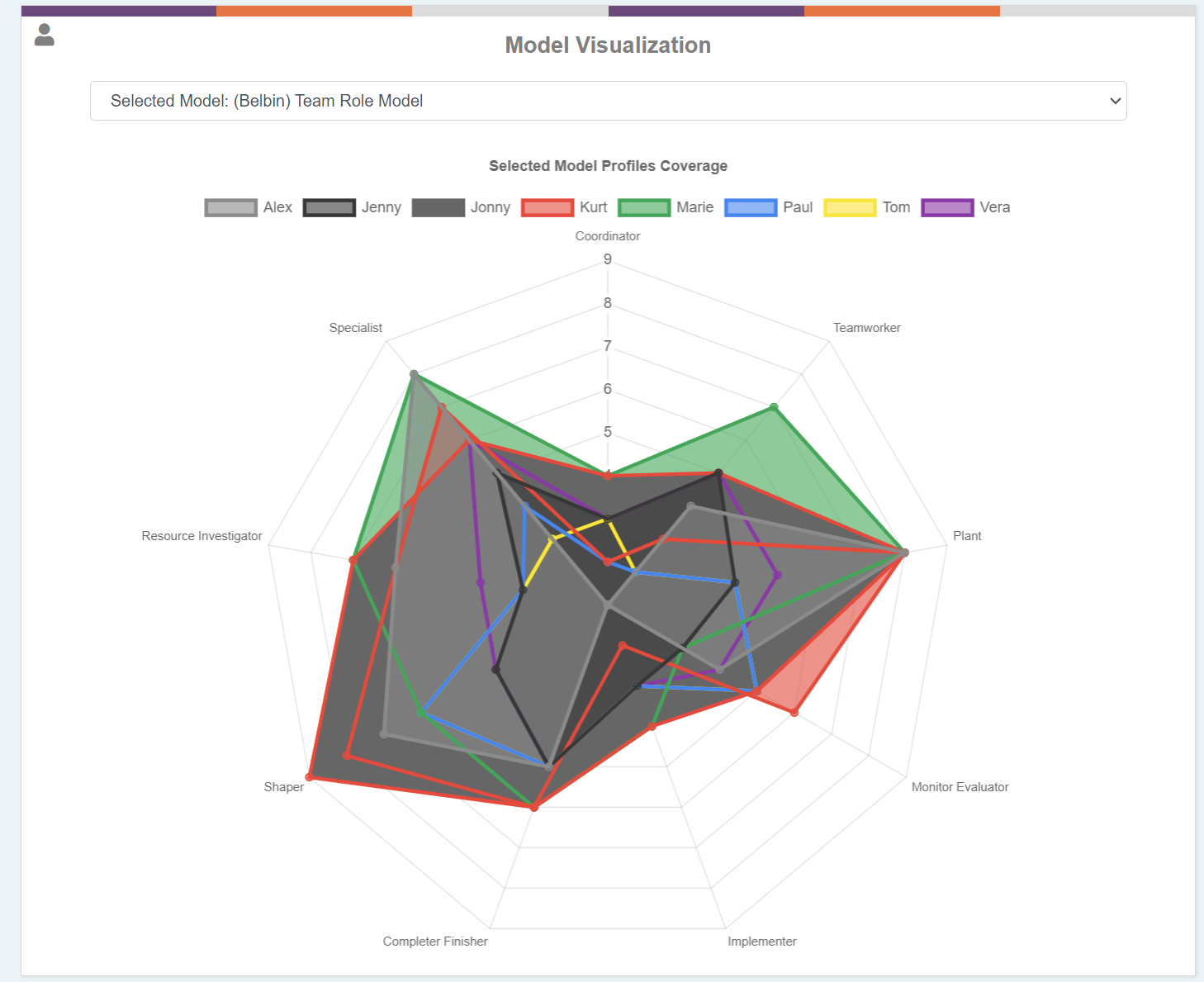 Assessment Users and BIG-5
Assessment Team Model (Model Selection)