The future of work!
TalEction is a digital Collaboration and Learning Platform that enables you to take control of your Career.

5.500 Users

20+ different Tests
(research based)

18 different Games
(neuroscience based)

19 different (career) Simulations
Below you can see an overview of all the product-areas that the platform covers, use this as a launchpad for your exploration of TalEction.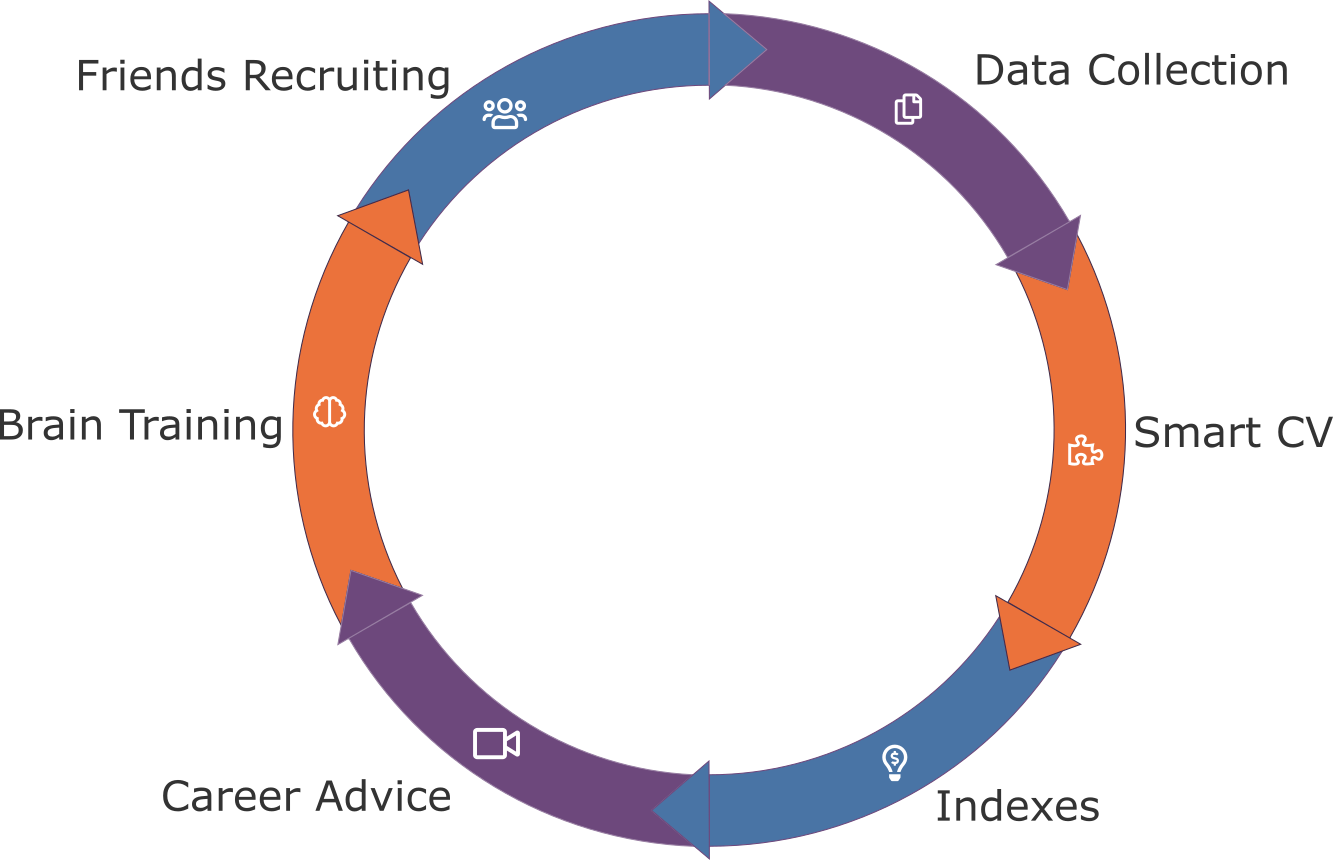 Data Collection: Create your Digital Twin and build Self-Awareness

Fuel up your digital self (twin) through our scientifically validated tests, wizards and games ex. personality, intelligence, core skills, work patterns.
Goto Data Collection
Smart CV: Build Self-Awareness based on your Smart CV

Fuel your Digital Twin through Tests & Games to create your Smart CV, Share freely and build self-and career Awareness.
Goto Smart CV
Index: Do you have what it takes to succeed as a Founder or Sales person?

Take your Digital Twin and find how you measure up against the best founders or sales professionals in the market using the TalEction Index's.
Goto Index
Career Advice & Simulations: What choices to make to excel at work!

Using your digital Twin, run simulations to get advice on career choices to make.
Goto Career Advice
Brain Training: Games based virtual Brain Training

Fight fear with values, reduce stress, strengthen resilience and get rewarded. Explore and Strengthen: Awareness, Core Skills, Cognitive Flexibility and Attention.
Goto Brain Training
Friends-/Crowd Recruiting for you and your connections (under development)!

Leverage the full extent of the platform to find dream jobs for your friends and connections; and make money doing it.
Under Development
Invest in yourself!

Empower your smartness!
Create User