Friends Recruiting - all the tools needed to start assessing, selecting and promoting your relations.
Invite in your friends and relations - create Groups and use our Sharing Mechanisms to present your Talent portfolio to Companies that are searching for top talent.
36
Data Collectors (Tests, Games)
100%
Controlled and Driven by You

Friends Recruiting is done through the use of Digital Twins and a world class library of Aptitude Tests and Neuor-Science based Games.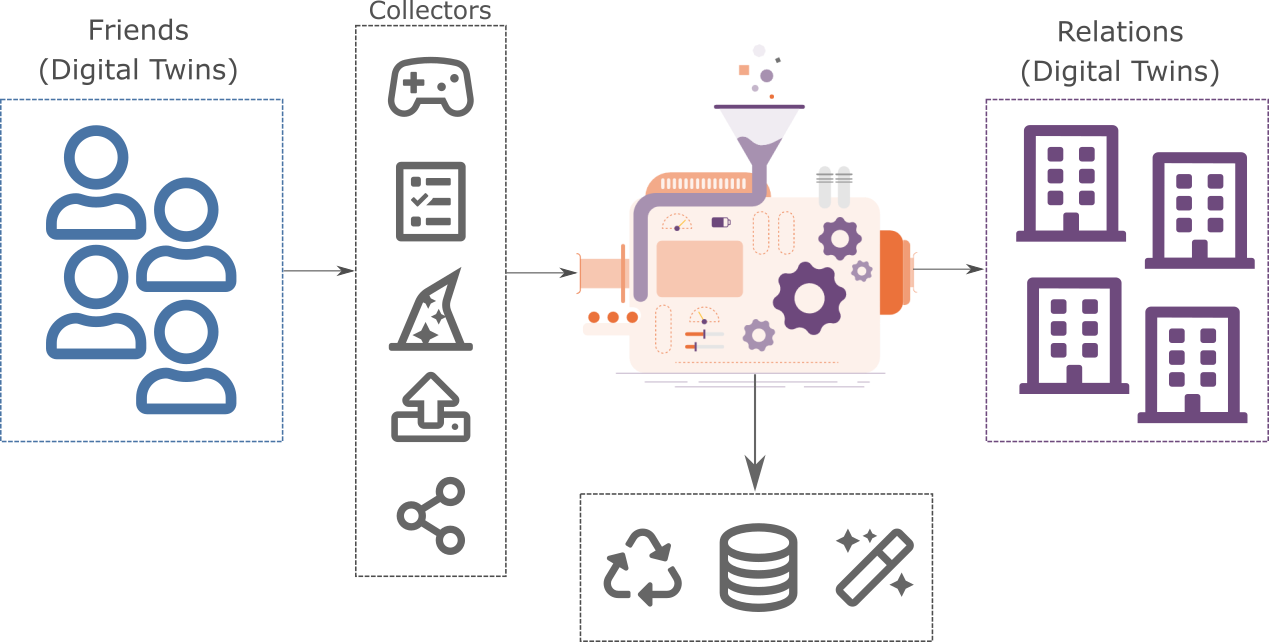 Invite your Friends, Network, Relations to the TalEction platform - build your Talent Pool.
Assign Tasks using Data Collectors like Tests, Games, Surveys etc. to build Digital Twins.
Use the "Magic Machine" with AI Algorithms, Analytics and Recycling Tools to Identify the individuals Potentials.
Leverage your Relations to Companies and Business to present your Portfolio of Talent.
Why should you use Friends (Crowd) Recruiting?

Powerfull and Scalable: Full access to powerfull tools and adapted to your needs - it will grow with you.

It is all Free (Gratis): There is no cost associated with building your Talent Pools - not now, not ever.

All generated Data is Yours: You have full access and controll of all generated data on the platform - you can use, share and delete as you see fit.


From an End-User Perspective, using Friends (Crowd) Recruting involve the activities as given in below User Journey.

Create a User by clicking on below button; free (gratis) service. Invite friends and people in your network to use TalEction. Ask you friends to do assessments, play games and measure their skills - build their Digital Twin and Smart CV. Use Simulations and Wizards to strengthen own and contextual awareness. Match market opportunities with the talents in your pool. Present the optimimal set of Talent - close a deal and get paid.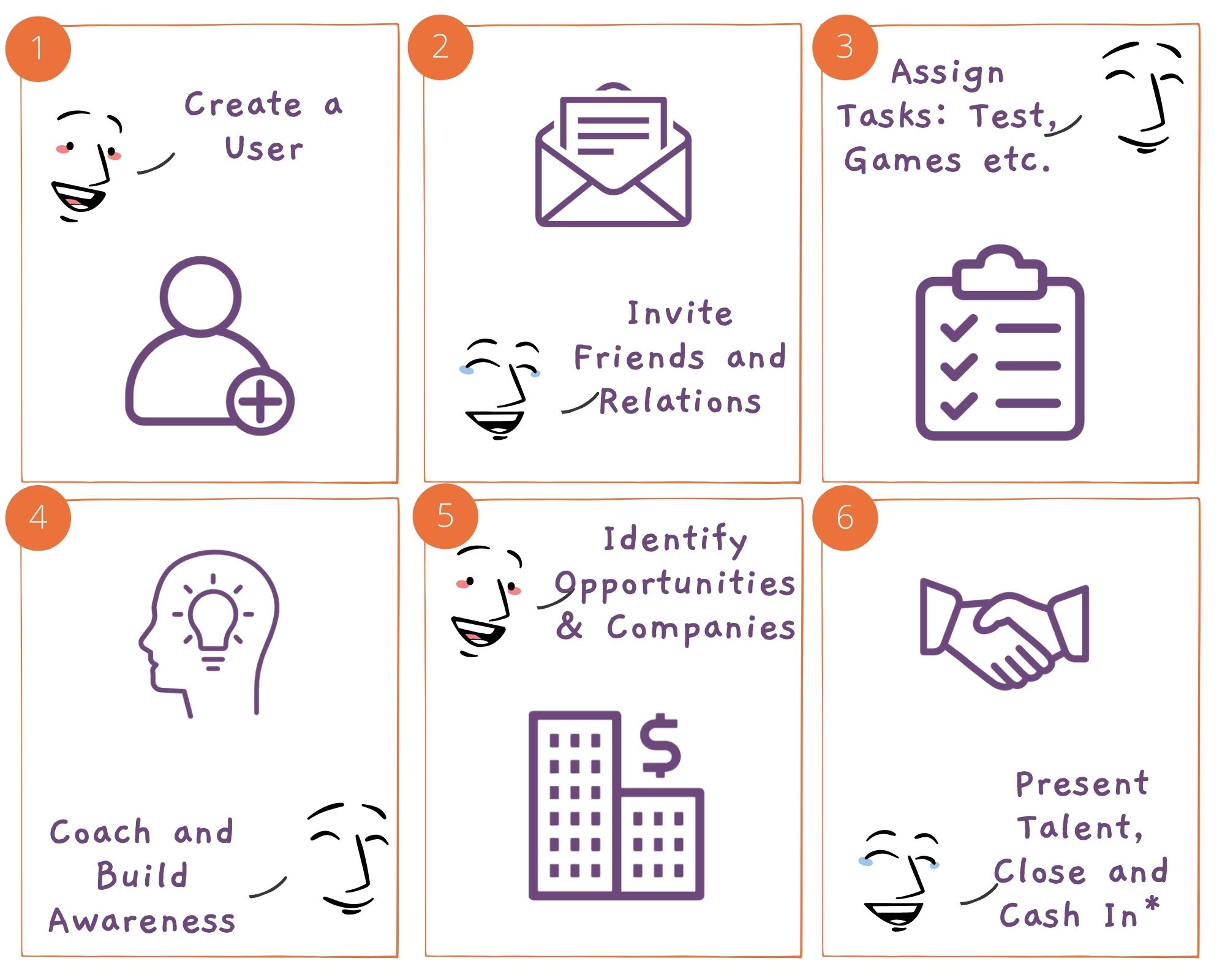 Do you want to see how this works in real life: Start Now.

Create User
At any given moment you can migrate seamlessly to a full blown recruitment service offering - create an Account (payable) and start using TalEction AI Recruitment.
*
If you do not have a company you can invoice through
, no problem, use our partner Cool Company. They will take care of everything, you will get your money within 24 hours; services depends on country you are in - see web site for details:
https://coolcompany.com/
.

See a 6 minutes Demo of Friends Recruiting functionality.









Screen shots from the Friends Recruiting functionality of the TalEction platform.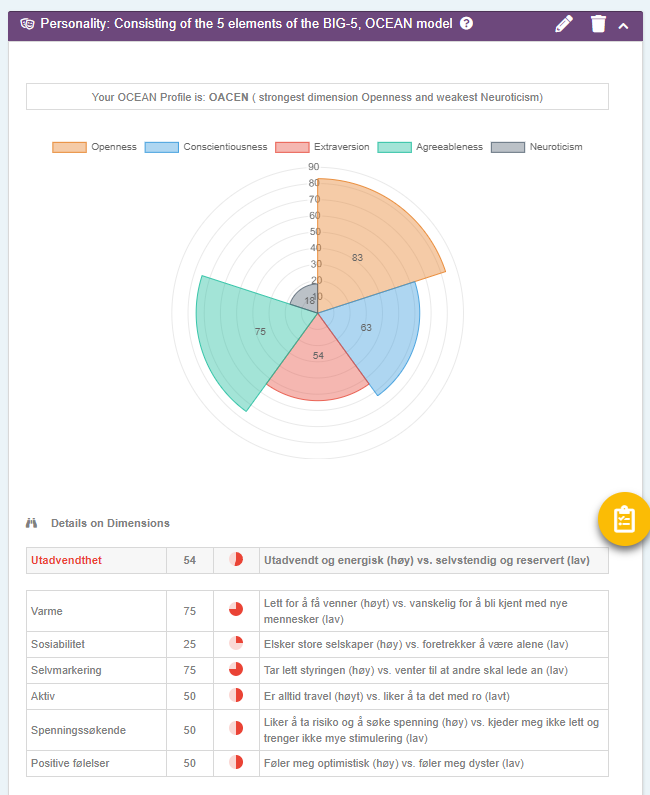 BIG-5, OCEAN Personality Profile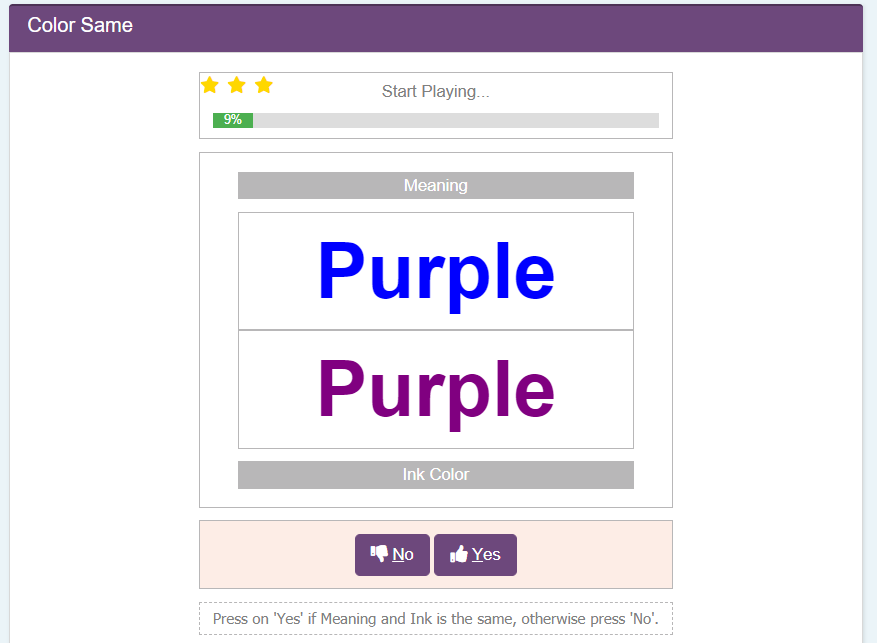 Cognitive Flexibility Game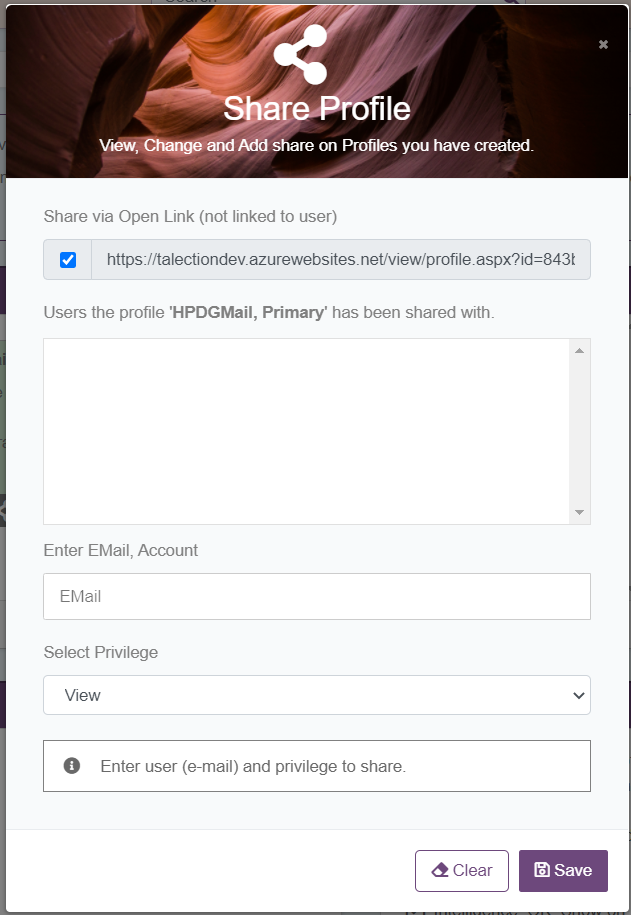 Share your Profile with AnyOne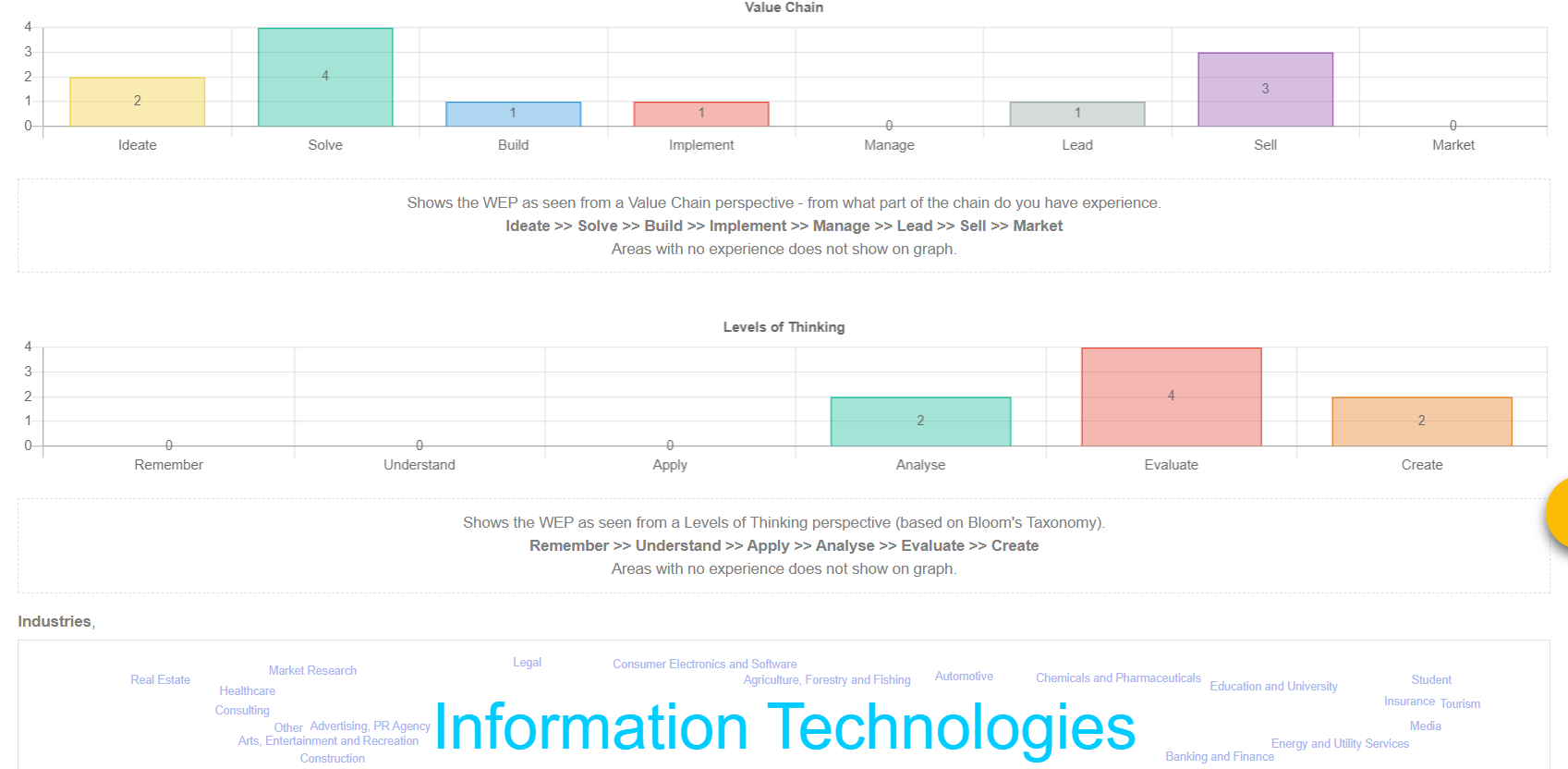 Promote your skills with Smart CV