Your End-to-End Human-Centric Change Management Platform - with data-driven AI Algoritms to ensure success.
Design data-driven, human-centred and smarter Change processes with TalEction. Together, we can radically improve the way you design, run and measure change initiatives in your organization.
2x
Increased likelihood for Success
100%
Utilization of Teams Potential
Change Leadership is about leading the process of creating, maintaining and developing the scope for action to ensure the effects of change initiatives.
Drivers for change can be sustainability, technology, customers, competitors, processes, regulations etc.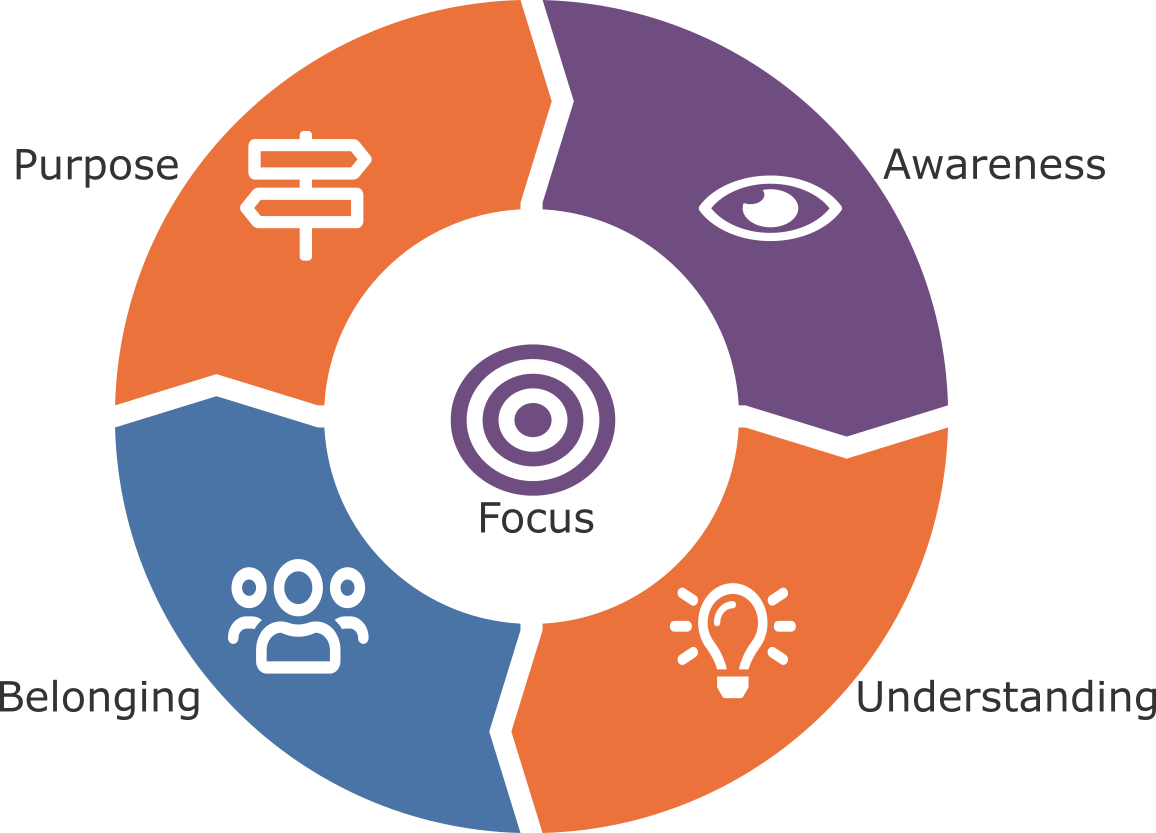 Our service is drive-independent - we keep control of human capital aspects and ensure the expected effects of the investments are realized. TalEction helps you to run change factories.
To manage the
"Change Journey"
, TalEction has a set of tools that lets you keep keep track of the
progression of the changes
(performance) - at every level in the organization. The tools ensures that you develop your business in accordance with your
Desired Target
.
The model is designed around the following Core Elements,
Awareness: Awareness of (attention to) self and your traits and skills.
Understanding: Extended (divided) Awareness of Self in a Context (ex. job, company etc.).
Belonging: A sense of Belonging (group, society etc.) to create a sustainable change.
Purpose: Executive (high level) reasoning (purpose) for which something is done or created or for which something exists.
Research shows that
attention
and
focus
are necessary to
create change
. TalEction uses
Awareness
of its own skills to create attention and focus. Conscious people are more independent, curious and prone to change.
Individuals must be able to
Understand
their skills contextually. TalEction uses understanding of its own skills and job situation as a tool to create awareness, focus and willingness to change. Maintaining attention and focus over time is a
continuous process
. TalEction applies frequent re-tests at individual, group and organizational levels to maintain attention and focus.
The results should be shared and communicated (digitally) to create
Belonging
.
In order to develop awareness, focus and expand the room for maneuver, it is necessary to train
Executive Skills (Purpose)
that regulate thoughts, feelings and responses. TalEction uses games to train these skills such as self-control, working memory, emotional control, focus, task initiative, planning and prioritization, organization, time management, setting and achieving goals, flexibility, observability and stress tolerance.
Do you want to see how this works in real life: Create an Account Now.
Create Account

Most components needed for Right-Sizing have been implemented, but it will be complete and matured after 2-3 real life projects; expected to be released as MVP second half 2021.