Your End-to-End Data Collection and Readiness Platform with data-driven AI Algoritms to determine organizational change preparedness.
Run data-driven, human-centred and smarter Readiness analysis with TalEction. Together, we can radically improve the way you discover, explore and measure an organization's readiness for change.
1 - ∞
Each one get their individual Score
2
Groups - Ready or Not Yet Ready
To work with Readines, you have to define a Target (desired state). A target can be a desired culture, strategy, maturity level or leadership style (or a combination of).

From a user perspective, running a Readiness analysis involve the activities as given in below User Journey.

1. Create a Account: Create an Account (and user) by clicking on below button; payable service.
2. Build Twins: Build up the Digital Twins for the group of individuals (self-service).
3. Define Target: Define the target Future State that the change is aiming for (could involve several models).
4. Run Analysis: Run the Readiness Analysis and get a Match Score for the team and for each individual.
5. Change Plan: Identify the Gap between the team and desired Furure State and develop change plan to close the Gap.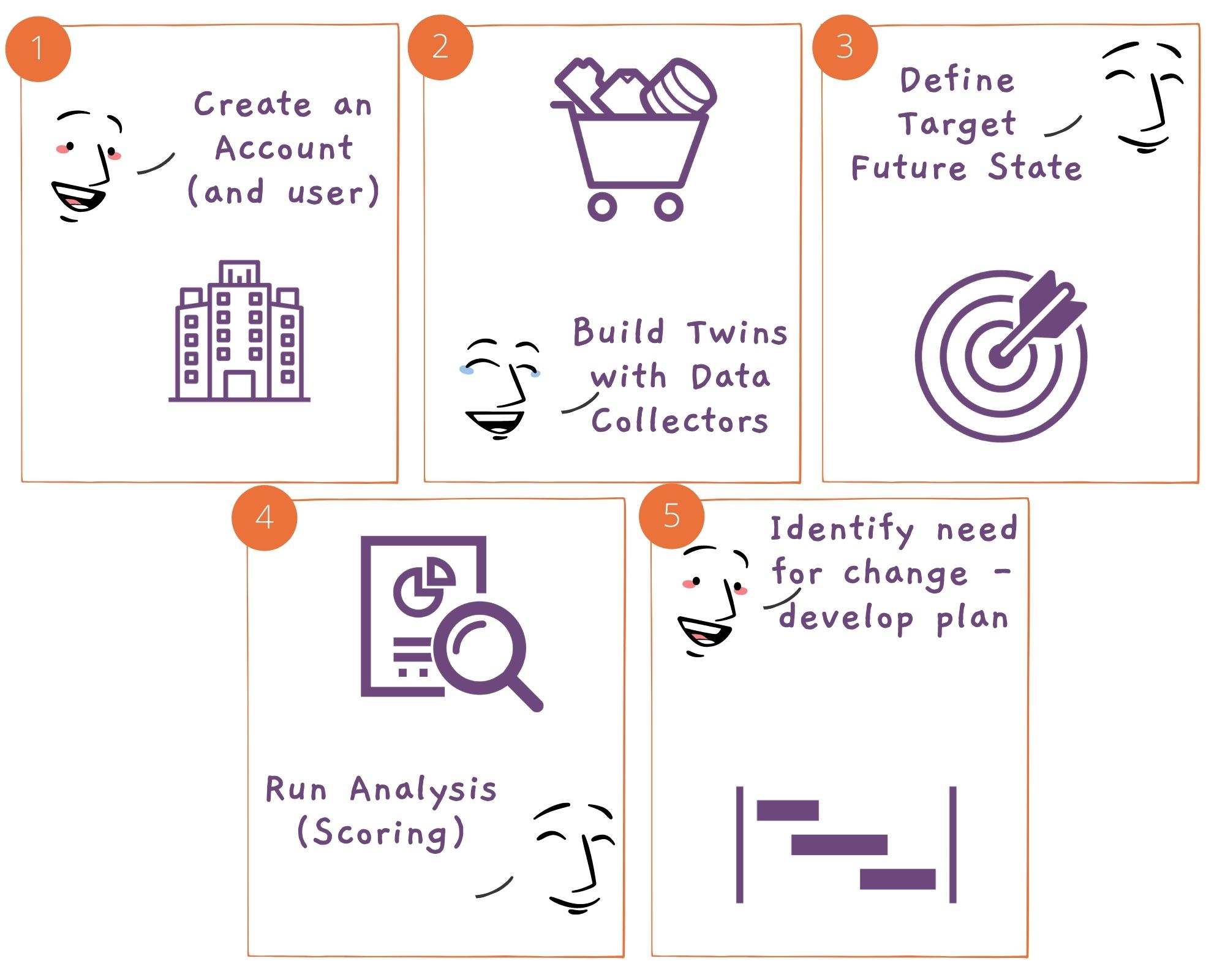 Do you want to see how this works in real life: Create an Account Now.

Create Account

There score will be in one of three groups: Ready (high likelihood of success), Not Yet Ready (moderate likelihood of success), Not Ready (high likelihood of failure).
The Development Plan should be put in place for each of the Three Groups (and individuals) to strenghten their profile and increase likelihood of success; alternatively change team and/or target state.
You should regularely Re-Run the readiness analysis on the group (creates new milestones) to see if the development plan has had the desired effect (against baseline) and adjust accordingly.


Screen shots from the Readiness functionality of the TalEction platform.



Readiness View