We help talented Students Discover their Potential
and Unleash their Talent
Want to Know Yourself, how to Navigate your Studies and then Transition to a successful work-life? We invite you to take some easy and fun Games & Tests to start Exploring.


The results will be used by our Bias-Free AI Algorithms to act as your virtual Assistant and Coach.
  Register Student User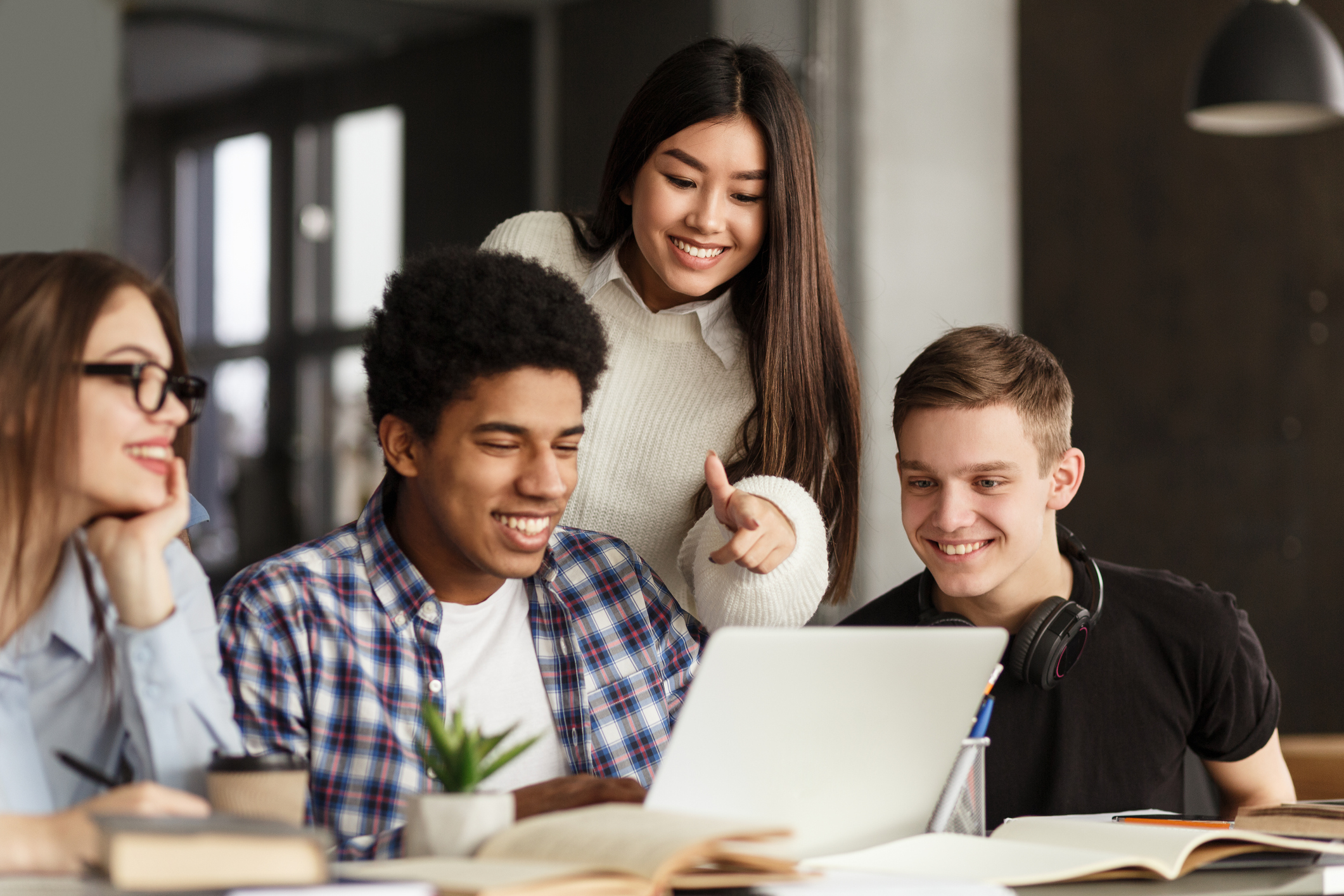 What and Why
TalEction Student is an offering for students to support their self-discovery, study selection and execution and later transition to a work-life situation.
The platform offers a number of services,
Access to professional, high quality tests for personality, growth mindset, cognitive skills and capabilities.
Guidance form our virtual assistant ex. on studies to choose, jobs to pursue - all based on the results from the tests and neuroscience based games.
Simulations on your future readiness, subject/industry selection and match with the future job market (positions).
You can also choose to make yourself visible for selection by our partner companies or go directly in and browse through our job, trainee or program offerings.


The solution is free to use (gratis) by students.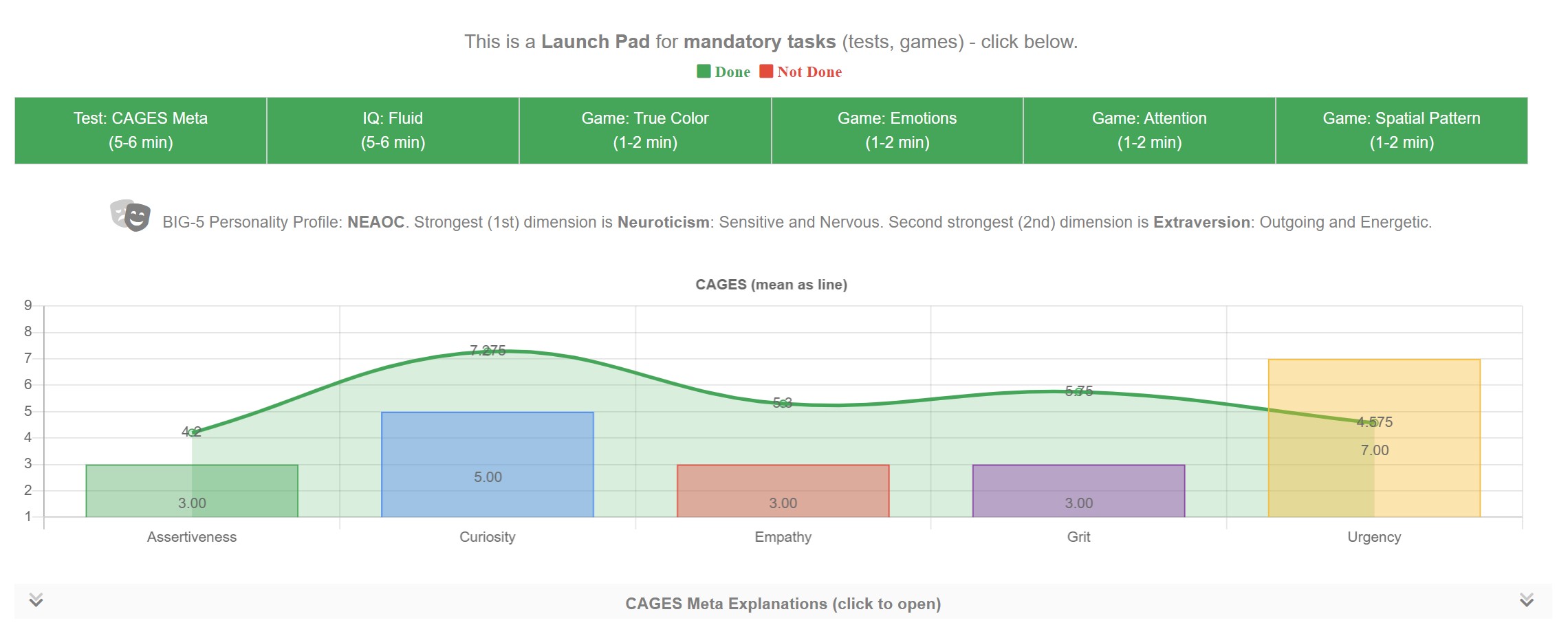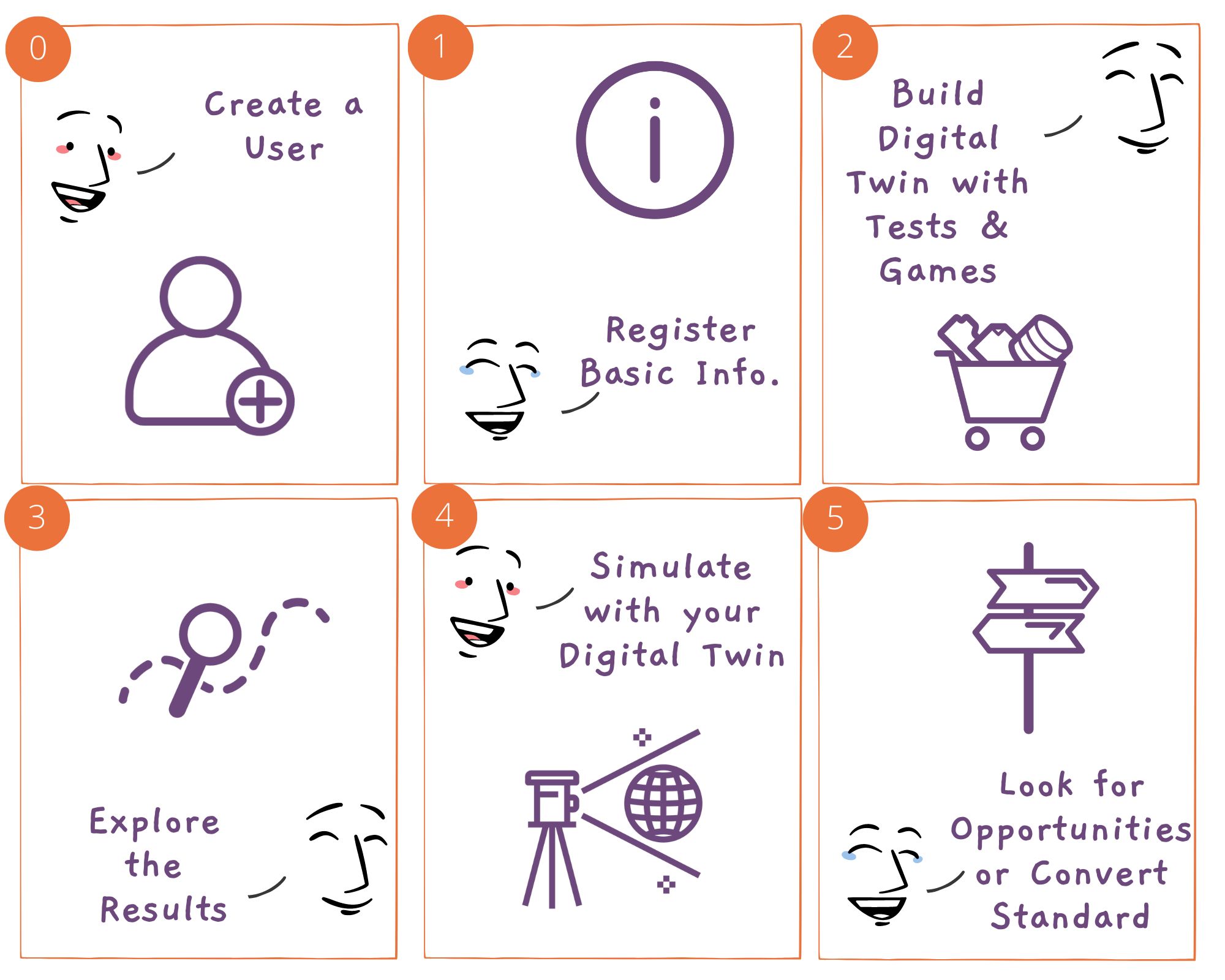 How it works
The Student functionality starts off by you creating a User (Step 0). This will trigger an e-mail containing a link to your virtual, private Student space, click on it to start.
Step 1: Register Basic Information ex. Linkedin profile, Studies (subject, level), Experience and "Who are you?".
Step 2: Build Digital Twin by taking some basic tests (personality, cognitive fluidity) and playing some games (skills: emotional, cognitive flexibility, spatial cognition etc.).
Step 3: Explore the Results and analysis and get advice from our virtual coach (studies, career etc.).
Step 4: Use the Digital Twin to run Simulations ex. Are you Future Proof? Which role do you take in team assignments?
Step 5: Look for Opportunities with our partners (jobs, trainee positions etc.) or convert your user to a Standard user to get access to the full library of functionality and simulations on the platform.
Questions & Answers
What type of activities will the Individuals be asked to do? They will be asked to do four (4) activities. Register basic information. Do a Personality test. Do a Cognitive Capability test. Play four (4).
How much time will a Individuals typically use on the activities? Basic information usually takes 4-5 min. Personality test typically takes 6-8 min. Cognitive Capability test typically takes 5-6 min. Each game takes 1 or 2 min. to run. In total it typically takes around 25 minutes.
What type of personality test is used? TalEction has standardised on the BIG-5 (OCEAN) type personality test (Growth Mindset focus).
What is a Cognitive Capability test?Cognitive Capability (fluid intelligence) measures the capacity to think speedily and reason flexibly in order to solve new problems without relying on past experience. The test presents a number of pattern puzzles missing one piece and the task is to find the right piece to complete the puzzle.
What kind of Games are used and Why?TalEction has implemented a set of neuroscience based games that measure core skills like Critical Thinking, Complex Problem Solving, Cognitive Flexibility and Emotional Intelligence
The quality of the underlying tests and games are at the same level (or higher) as the high-end offerings in the market using ex. BIG-5, OCEAN tests for personality and Intelligence tests developed in cooperation with Mensa. TalEction also use Neuroscience based games to increase the accuracy of the matching scores and risk profiles.

TalEction OnDemand can be upgraded to full account access at a very affordable price - gives access to the entire TalEction platform with a library of Tests, AI, Algorithms, Simulations etc.